Client may click the "ACCOUNTS" option from the dashboard menu. Next, click "ADDITIONAL ACCOUNTS"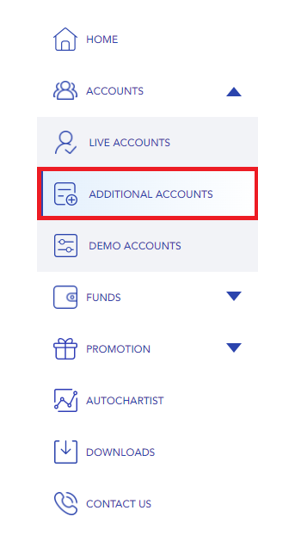 Clients may choose the preferred account type to proceed with additional accounts opening requests.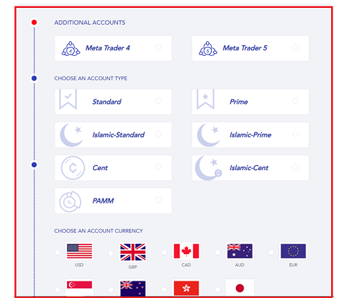 PU Prime provides maximum of 10 trading accounts for clients (1 trading account upon completion of registration + 9 additional trading accounts). PU Prime will process the application within 1 working days.